Program Reports
Program Reports provide a snapshot of every learner. You can track the number of video hours/minutes/seconds each learner has watched from the Video Library.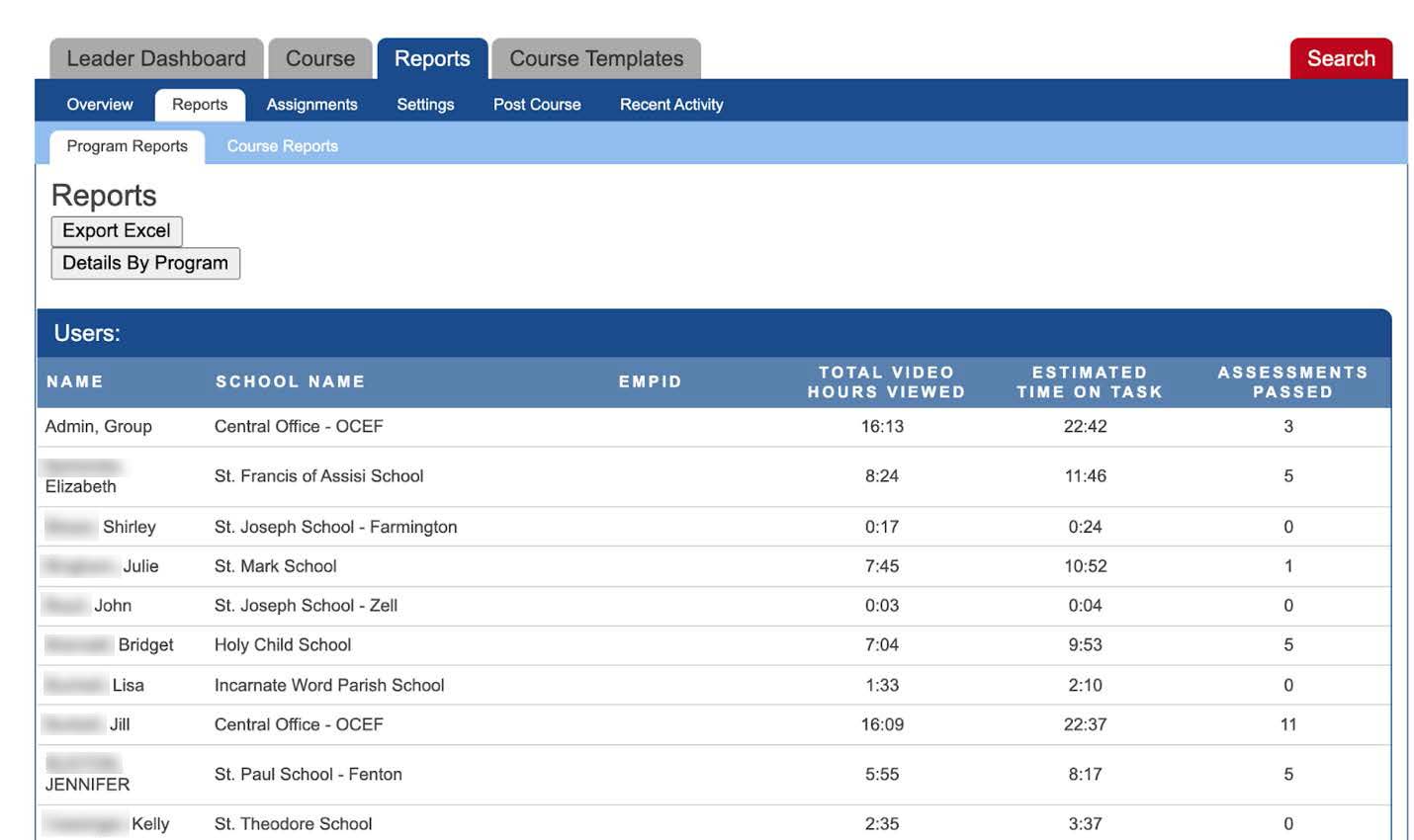 Detail Report by Program
This report provides additional information on where each learner has spent the most time. The report can be filtered for a specific period.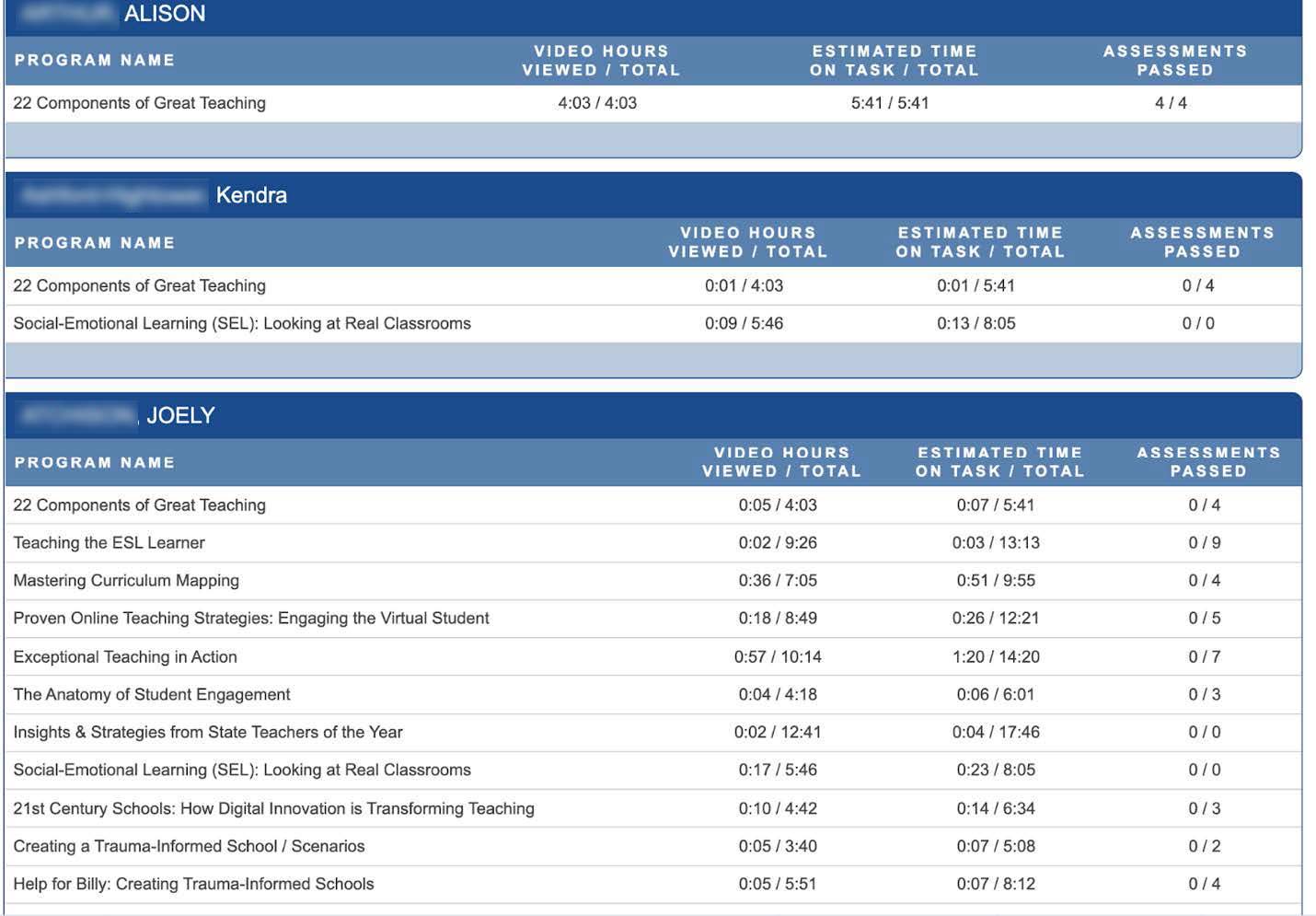 Course Progress Report
A Course Progress Report allows you to track how many assignments each learner has completed as they work to complete the course. Facilitators can view any assignments that require a written response.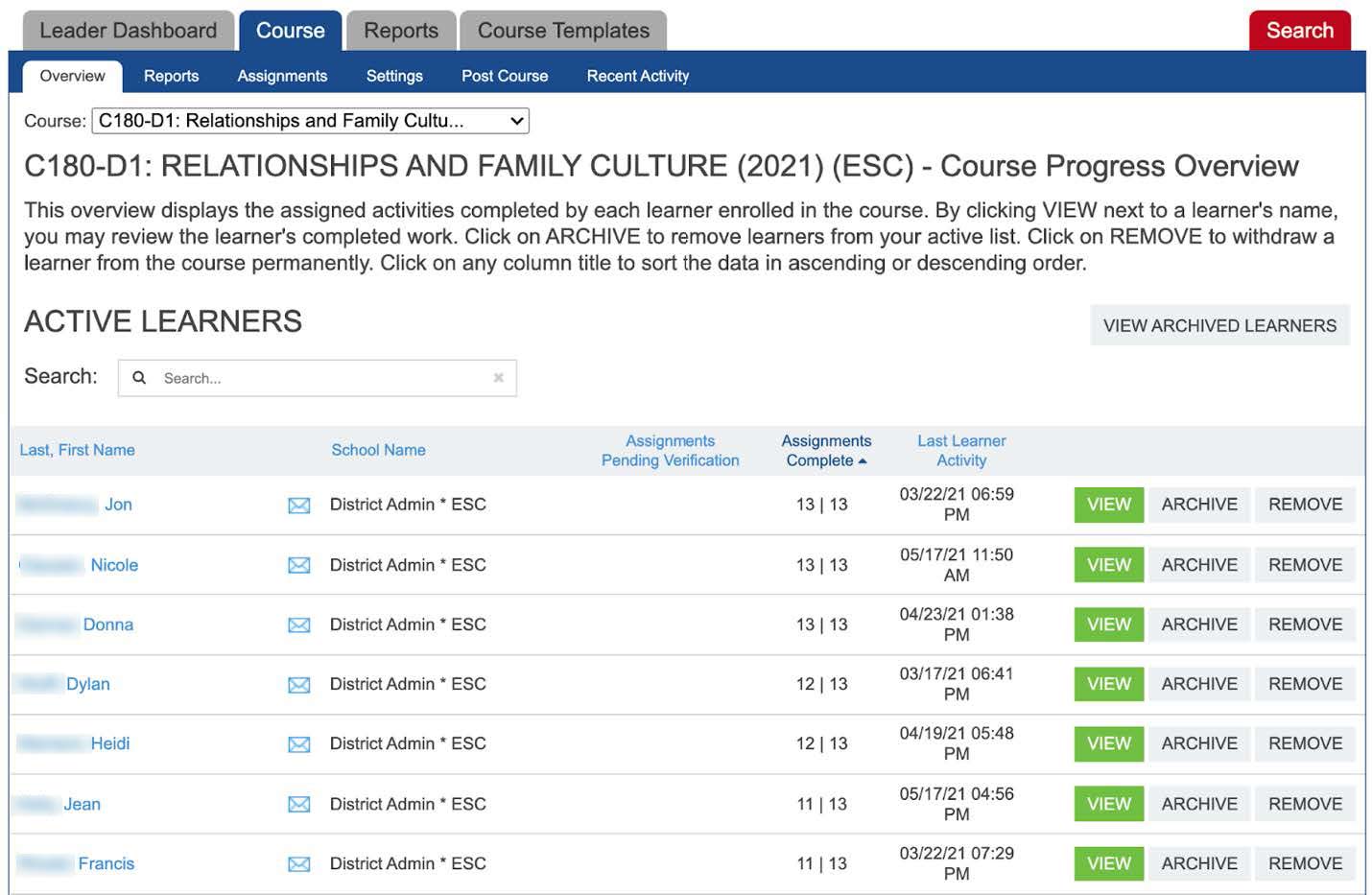 Completion Certificates
Course completion reports are available by leaner to track continuing education credits. In addition, leaners can print a completion certificate once all course assignments have been successfully completed.