Back
Search EI Video Library
---
Educational Impact's Video Search engine will soon be available to the public via the EI home page. The search engine is currently available on the EI platform to those that have a valid user ID and password. The search results include active links to the video content. EI expects to release an identical public version of its Video Search engine, without the live content links, soon.
The Video Search engine allows you to search by key word. Below is a search on "Student Engagement" that returned 386 EI videos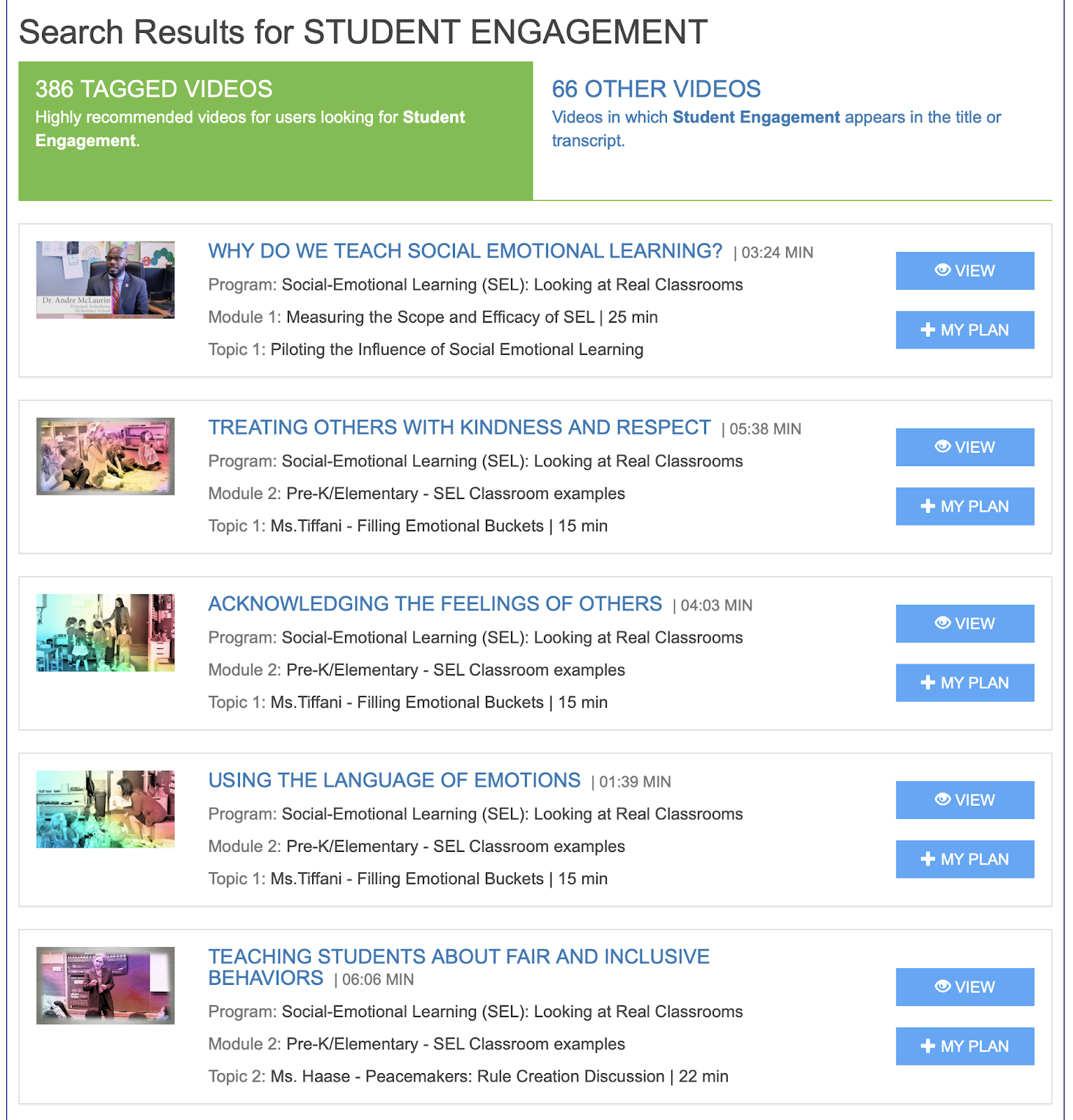 In addition to key words, you can search by evaluation rubric, position, featured expert, or classroom grade and subject. Below is a list of suggested key words for a "teacher" search.